Enhance Your Course Videos with Engaging Options
From making navigation easier with chapter markings, to publishing private videos, Presto Player lets you provide valuable course content.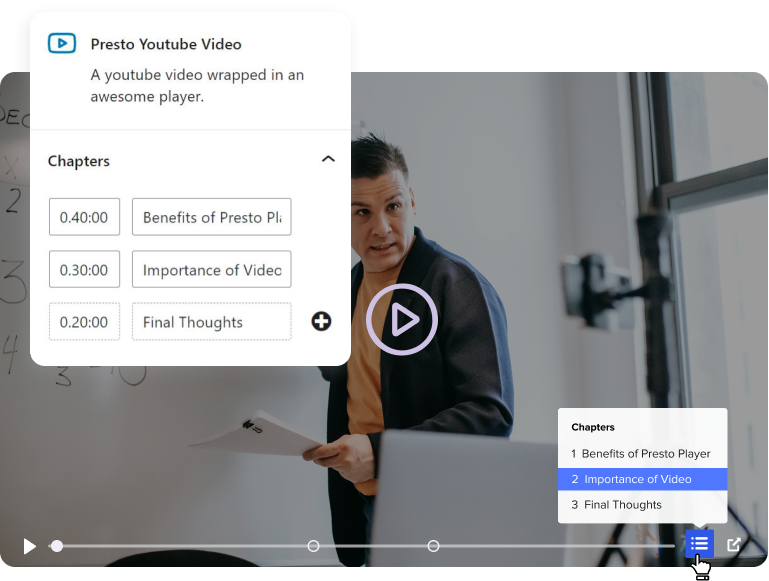 Video Chapters for Better Navigation
Give your students an easy flow between topics in a single video with video chapter markings by Presto Player. Makes navigation easier in longer videos.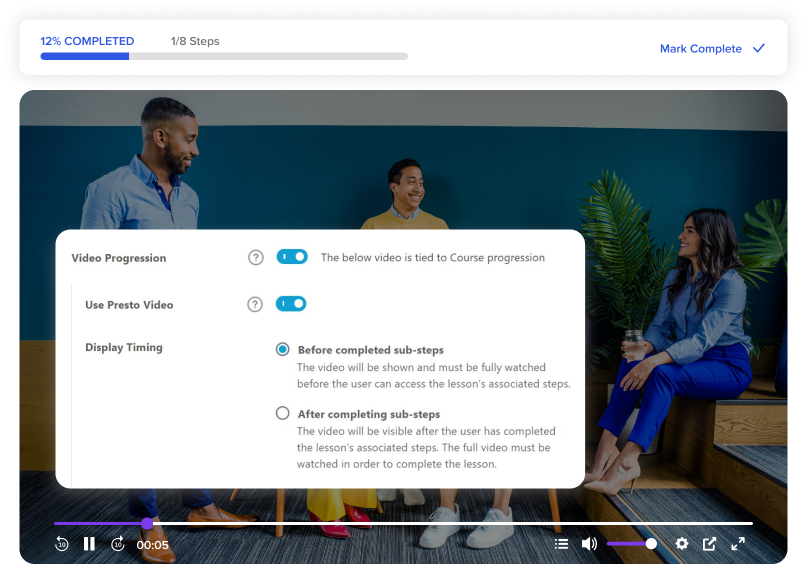 Presto Player works great with your favorite LMS and supports its features like video progression that encourages students to watch the entire video before marking the content complete.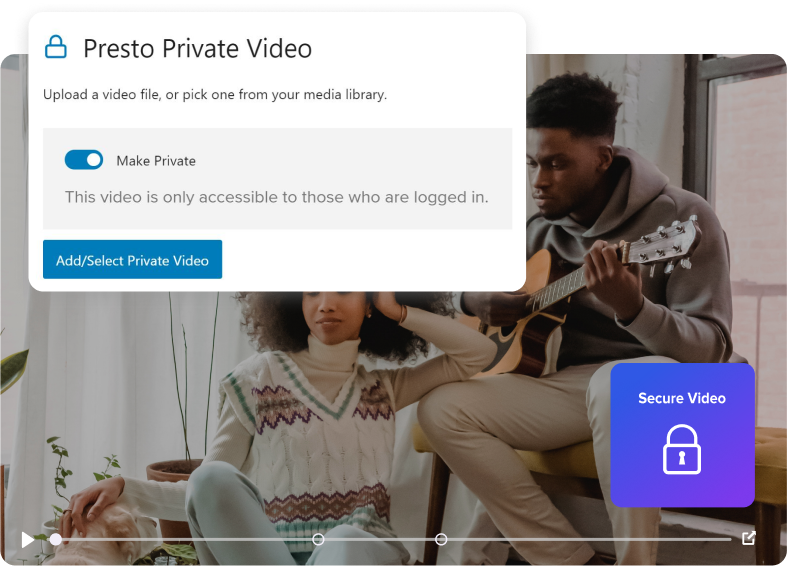 Secure Your Video Tutorials
Use the private video feature of Presto Player to limit the video to be accessed only by logged in students. This will make sure only registered students take up your course.
A Player That Takes Your Course Material to the next Level