Grow Business by Engaging Visitors with Irresistible Videos
From a brandable player to actionable insights, Presto Player gives you the tools to increase marketing qualified leads through video.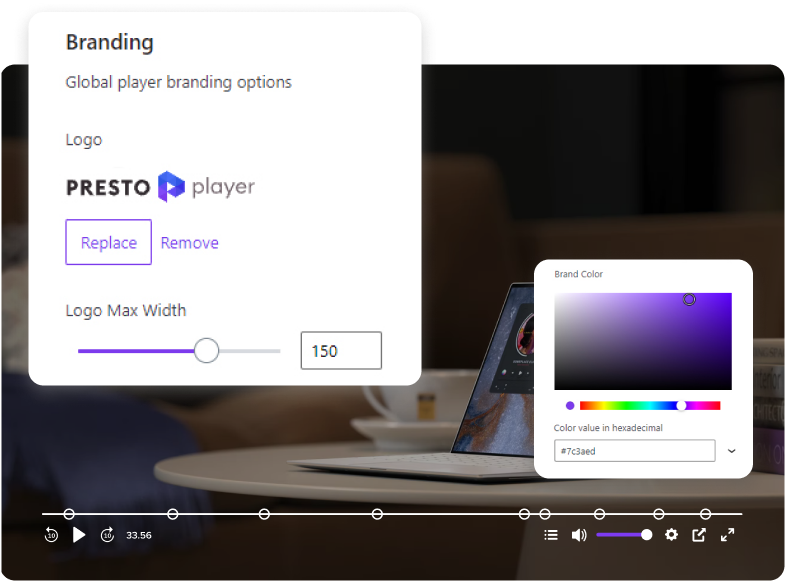 Customize Player to Make It Your Own
Presto Player is a video player that allows you to add your logo and use colors that go with your brand theme.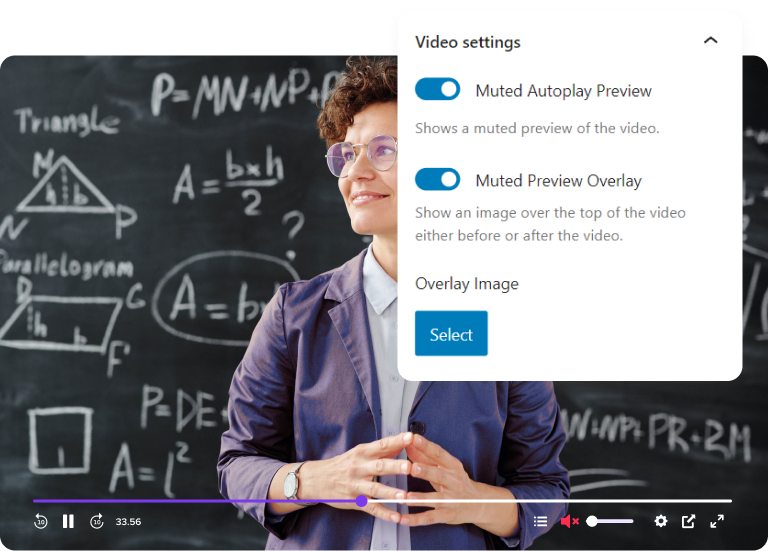 Muted Autoplay That Grabs Visitor Attention
Videos auto-played on mute will not just get user attention but also get them curious to go ahead and watch what's in the video.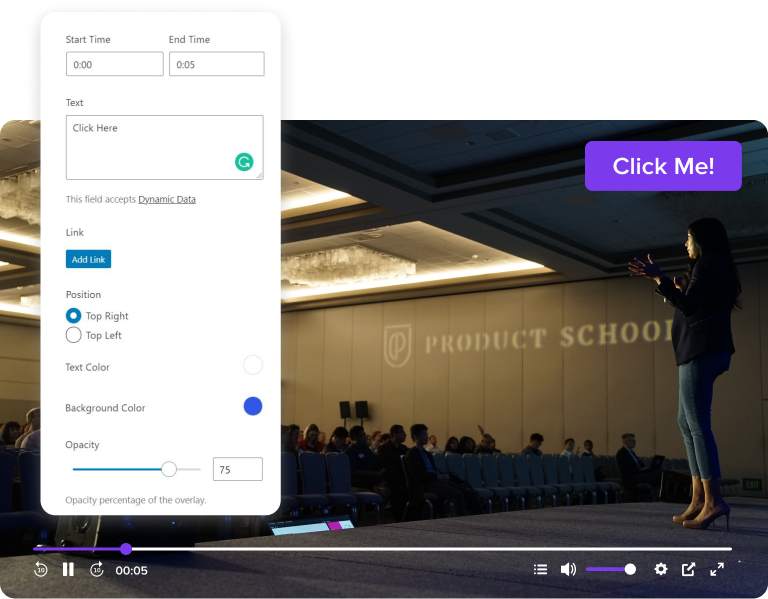 Show up Calls to Actions at the Right Time
Use the player to display calls to action and forms to build email lists before, during or after the video being played.
More Features to Pay-off Your Marketing Efforts