Over here at Presto Player, we are starting 2022 with a major release.
We are pleased to announce the Presto Player Audio Player, a whole new feature that you can use to embed the audio player on your WordPress websites. It is lightweight, highly customizable, and opens up a whole new set of possibilities for podcasters and users who wish to use audio on their websites.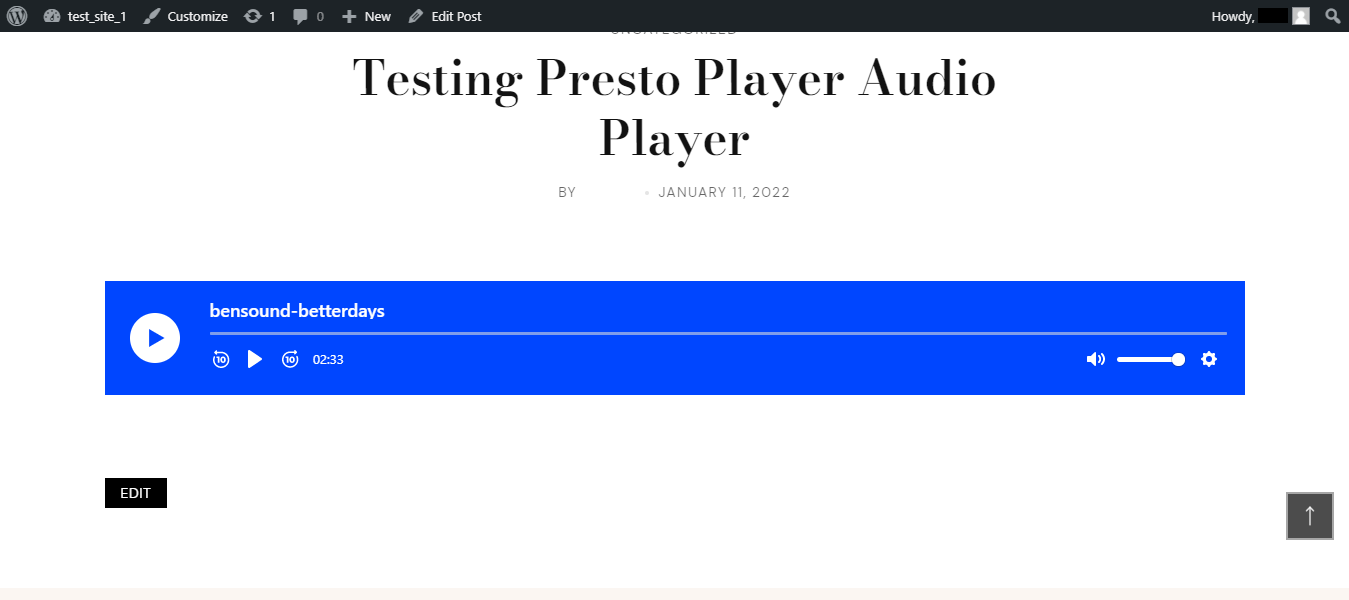 The audio player has been a popular request, and our team worked hard to deliver the feature in time for the new year. This makes Presto Player a complete Media Player plugin for WordPress.
For podcasters, this is a great way of adding episodes to your website. Similarly, for course creators and marketers, this update is a great way of leveraging audio for tapping new segments and reaching new audiences.
What to Expect From the Audio Player
Now some of you might be wondering how an audio player adds value to your website?
How come in this age of video, we have released an audio player that seems to cater to a seemingly limited format?
Well, the answer is simple – audio is getting a second wind in the form of podcasts and audiobooks.
As with all industries, podcasts are a great way of reaching new audience segments and spreading the footprint of a brand, special interest, hobby, or something else entirely.
We built the audio player with all these scenarios in mind. Our aim is to make sure that the audio player becomes an essential part of your communication strategy.
How Our Audio Player Adds Value to Your Business
The audio player comes with all the great features you use with the Presto video player.
For instance, you can set up email gates and collect email addresses to grow your email lists. And like the video player, the audio player can be connected to a CRM or email management platform.
Adding a call to action is also similar. You can design the CTA and add a link for listeners to follow.
With this option, you can nudge the listeners towards the action you wish them to take. For anybody using audio and video as part of their advertising campaigns, CTA is a great trick that seldom fails!
The new audio player also supports private audio so that you can restrict access to a select audience. This feature is great for course creators and podcasters who wish to host limited-access content on their websites.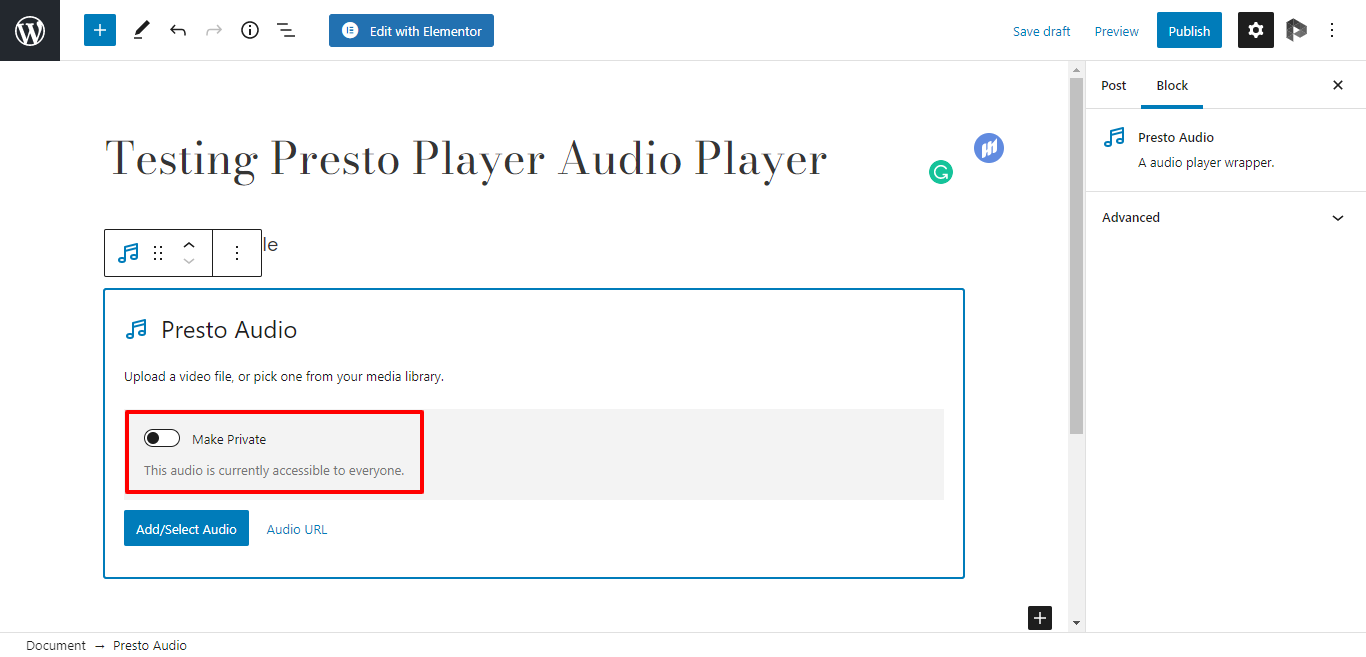 We understand the effort required to create awesome content. That's why we added the option to mark media private and limit access. We wanted to help content creators make the most of their efforts.
Timestamp Links
Last, but not least, you can add links in your transcript or blog posts that link to specific portions of the video or audio. This means your listeners or viewers don't have to read through long paragraphs or sit through long audio or video to get to the point.
Note that this feature doesn't replace the chapter marker feature. You can still add chapters to your audio and video and create a "roadmap" of your audio and video.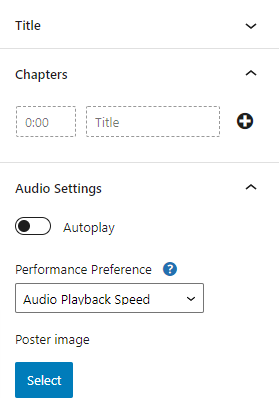 The timestamp links are like links pointing to specific portions of your content that you wish to highlight or reinforce.
Here are two ways you can use these timestamps.
Create a custom table of content in your content that links directly to specific parts of the media and includes links to important portions of the media in your content so readers can view or listen instead of reading the important parts.
These are just two of many possibilities. We hope this feature opens up some fantastic opportunities for your content and for how you present your work to your audience.
Wrapping It Up
The audio player is an important release that addresses frequent requests made by the users.
We hope that you'll use the audio player to embed audio content into your website. As a result, you'll open up new ways of marketing your ideas and bring more traffic to your pages.
Let us know how you'd use the audio player on your website and how it adds value to your business.