A Learning Management System (LMS) is an online platform that hosts and delivers online courses to its audience.
In practical terms, an LMS is a software platform that allows users to take online courses created by instructors, business coaches, and consultants. Similarly, businesses use LMS to maintain and deliver courses for their employees.
As you can imagine, LMS has become an essential part of the online education industry.
COVID, distance learning, further education, and improvements in availability have made online learning very popular. As LMS is the power behind all this, more people than ever before are interested in them.
If you are reading this article, you might be one of these people considering building their own LMS.
Now, the first question you might ask is, What is the best platform for building my LMS?
The rest of this article will answer this question.
Hopefully, by the end, you'll have a clear idea of why WordPress LMS outperforms all other LMS and why it is an excellent choice for your LMS.
Ten Factors To Consider When Evaluating LMS Platforms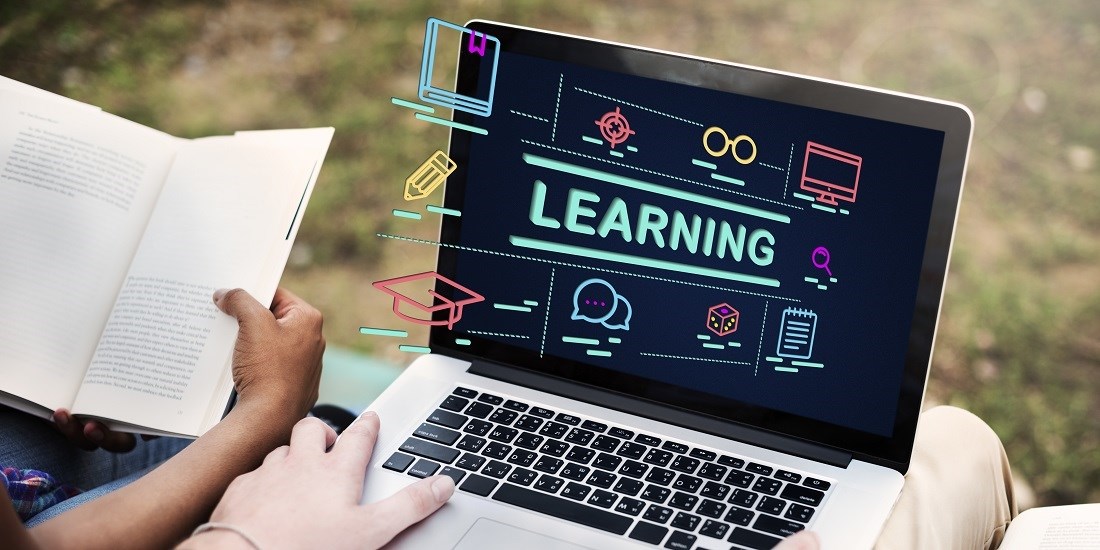 Selecting the platform that will power your LMS is serious business. It is the foundation upon which your learning website is built, and thus requires careful consideration.
Because of this importance, here are the factors that you should keep in view when evaluating platforms for your LMS.
It goes without saying that you should consider the platform that ticks as many boxes as possible!
Beginner Friendly
Not everybody knows how to read code (let alone write it).
Even if you have the dev skills required to code an LMS from scratch, you'll soon realize that running an online education portal requires a lot of time and effort.
That's why you need a beginner-friendly platform so that you have an easy start. Even if you are an experienced professional, you could still use an LMS and dedicate your time to more productive tasks.
Operating Costs
The cost of operations generally includes the recurring costs that keep the platform and the LMS up and running. These costs should be minimum in order to allow everybody to enter the industry. Low cost of operations also means more profit for you.
Some LMS are free and cost nothing to use. Others cost money. You need to balance the features of each with those monthly costs to make your venture sustainable.
Ownership
You should own the platform that you use to operate your LMS. You should be able to access the platform and your content at any time without any restrictions.
Another aspect of ownership is the freedom to develop your LMS the way you wish without any restriction upon the number of users, views, or downloads. This also goes for themes and extensions that you might want to add to your LMS.
Customization
The platform should support any customization that you need for your LMS. This includes using colors and design elements that you wish to use in your marketing strategy.
The platform should simplify the customization of the LMS so that you shouldn't waste too much time trying out ways to go around the restriction of the platform.
However, the LMS should be able to work alongside the existing website theme. The idea is to integrate a component rather than set up a new website from scratch.
Branding and Styling
Branding and styling are essentially part of the customization offered by the platform. However, this is such an essential requirement that it merits a separate mention.
Branding and styling refer to the way logos, colors, and related design elements are used to distinguish your learning website from the competition. In addition, branding and styling are essentially how your brand is perceived. The new branding has recently been created on the educational platform Studocu. The updated identity emphasizes the strength, openness and motivation of the EdTech platform. The new design visualizes the international growth of a community where students can share knowledge with each other.
Custom-built Solutions
Some platforms make you do everything yourself. Then, there are platforms that offer a simple package of features and options that take care of all aspects of operating the LMS.
Also known as turnkey solutions, these platforms help you launch the LMS quickly and take care of the daily management of courses and students. You should understand your requirements and then select an LMS. These solutions come in a broad range from no customization required to fully customizable solutions that allow you to change all aspects of the system.
Flexibility
Flexibility is essential for any LMS because of the way the industry works. The nature of the course could change, you could transition from text-based content to video or offer various courses to a section of your audience.
The platform should be flexible enough to support all these and any other changes you might want to make to your business offering.
Growth
Given the potential for growth in the online education industry, it is very probable that your courses would attract a lot of students. If that's the case you would need to scale your LMS to accommodate the increased traffic.
The platform powering your LMS should keep pace with the growth and support the influx of new users with scalable features and options. Remember LMS is software that is hosted on an underlying platform that supports LMS requirements. As such you need to find a combination of these two components that complement each other and have the potential to grow as your business grows.
Vendor Lock-in
It often happens that you have an idea for a new feature or improve an existing option. You go to your LMS vendor and discover that the feature isn't on their priority list or future roadmap.
Now, you have two options – either stay with the current vendor or migrate to another vendor. This is where you find out that there is no way to export your data or that the data is exported in a format that doesn't work with the new vendor.
You need to ask these questions before you commit to a vendor.
The Power of Community
The LMS and WordPress have many components that come together to offer the students a great experience. As reliable as they may be, there will always be things that go wrong.
When this happens, you need the support to come up with a solution. An active community helps you understand what went wrong and how to fix it.
You get to tap into the community's collective expertise to better understand how the platform works and how to patch things quickly to keep your website operational.
So, What's the Best Platform For Your LMS?
The very short answer – WordPress.
WordPress is the most popular content management system on the market today, with a 40% market share.
Coming from humble roots, WordPress has now evolved into a robust platform that powers everything from simple blogs to corporate websites. More importantly, when you consider the factors above, WordPress emerges as a clear winner.
Here's why:
Low Development Cost
WordPress has a massive pool of developers who work with all aspects of the best CMS. This means you can find a developer (or a development team) that would be willing to work within your budget.
To further lower the development costs, developers can opt to use starter templates that come with built-in functionalities that fit your requirements. This starter templates significantly reduce the time required to build your project.
Easy Learning Curve
Like the development part, managing a WordPress website is easy enough.
A well-built website essentially requires little upkeep aside from frequent health checks, checking for updates, and plugin maintenance. You can accomplish all this with just a few hours of training.
Perhaps the best thing about WordPress is the abundance of tutorials and advice provided by experts. This advice is available in all formats, from video to checklist. Simply go a quick Google search, and you are done!
Plugins and Themes For Customization
You can build WordPress into anything you can think of because there are always plugins and themes that can bring your vision into reality.
With themes, you can quickly style your website using the available templates for the pages. This eliminates most guesswork and effort because you can see all the designs and functionality in the theme's demo. If you need a feature-rich theme that works out of the box, check out Astra, a powerful theme that works with all popular LMS solutions without a hitch.
Similarly, plugins add the ability to do pretty much anything from email collection to connecting your favorite payment gateway. A simple search will give you a list of plugins that enhance the functionality of your chosen LMS.
LMS Plugins Offer the Required Functionality
While we're on the subject of plugins, here's a solid reason why WordPress is an excellent choice for your LMS project.
LMS plugins transform a simple WordPress website into a fully functional LMS platform. And you get to choose from such stellar names as LifterLMS, Learndash, TutorLMS, and WP Courseware.
These plugins come with student management, course management, and powerful reporting features along with many other tools related to online courses.
With these plugins, you can deliver the courses in multiple formats, set up subscriptions, and offer multiple quizzes to students.
Essentially, these plugins do most of the work and let you focus on the marketing and planning of your courses.
Helpful Community
WordPress has a fantastic community, particularly when it comes to LMS plugins. You'll find a lot of people willing to offer support and solutions to your problems.
All you need to do is post on social media platforms (Facebook and Twitter are preferred over other platforms), maybe add a hashtag for improved visibility, and let the community do its magic. You'll be surprised how many people come forward to help you out.
WordPress Tools For Building Your Next LMS
Now that we have convinced you of the merits of WordPress for your next LMS project, it is time to help you with the next set of decisions.
An LMS project powered by WordPress has several moving parts. The good thing about this setup is that you can choose the component that you want for your project.
The challenge is to pick the right plugins that fit your business requirements and skills.
LMS Plugins
Let's start with the most critical component – LMS plugins.
These plugins form the structure of your LMS and offer all the functionality you expect from your learning website.
You can set up dedicated virtual classrooms to accommodate students enrolled in different "levels". Once the students have been enrolled, these plugins have some sort of content-drip mechanism that you use to feed the content to the students. LMS also keeps track of the progress of the students, allowing them to resume a lecture or course at the point where they dropped off.
LMS also manages the course material and ensures smooth delivery of the content as per the access privileges of the students. Once a student completes a course, the LMS offers a virtual (and often printable) certificate of completion.
We recommend you start with LifterLMS or Learndash as your first LMS plugins.
Ecommerce and Checkout
Your students need a way to pay for courses if you're charging for them. That's where a payment gateway comes in.
The same way you can add payment methods to a WooCommerce store, you can add one to your online learning website too.
The good news is that LMS plugins integrate very well with popular checkout and payment processing plugins. You can opt to use Stripe or PayPal (or pretty much any industry-leading option) to collect payments from students all over the world.
Security
Courses are expensive, and there is a hot market for pirated courses. Websites providing paid courses are thus favorite targets of cybercriminals.
As an LMS owner, you need to protect your inventory. Fortunately, WordPress offers several great options for website security that play well with LMS plugins. While the free plans of these plugins do get the job done, the paid plans bring a lot of firepower to the game.
These plugins filter out suspected IP addresses, scan for malware and protect against brute force attacks.
Two popular WordPress security plugins that you can try out are Scuri and WordFence.
Video Delivery
Video has become the preferred format for online education. While you can use the default WordPress options for displaying videos, you'll find that these options leave a lot to be desired.
This is why you need a video player plugin explicitly built for course creators. That would be our own Presto Player. This plugin comes with the support for private videos, video chapters, and the option to customize the player with your logo and colors.
Since it is built for course creators, Presto Player works well with all popular LMS plugins.
You can also set up email gates to collect email addresses to grow your email list. Similarly, you can add custom Call to Action buttons that you can use creatively for maximum impact. And, of course, Presto Player integrates well with your favorite email marketing platforms and CRM.
Multilingual Support
Your students come from all over the world and might not speak your language. WordPress solves this problem with translation plugins translating your website content into multiple target languages.
In many cases, these plugins translate the content in a single click. Moreover, any new content added to the pages is translated into the target language, either automatically or on-demand.
We recommend starting with WPML for translating your content into multiple languages.
Email Marketing and CRM
The success of LMS is all about adding in new users and introducing your courses to a wider audience.
Digital marketing is an essential part of the online education business. You need a powerful marketing machine consisting of an email marketing platform and a CRM (Customer Relationship Management) platform for an effective marketing strategy.
Together, these two components help you execute email marketing campaigns that convert well for your business.
We recommend Sendinblue for managing these campaigns. And CRM?
Conclusion
As you can see, with a huge appetite for online learning and the accessibility of LMS, there has never been a better time to launch your own course website!
With the right LMS, WordPress and some time, you could build and launch your own learning portal in no time.