You might have noticed the YouTube branding on videos you added using the Presto Player YouTube block. Furthermore, at the end of your video, YouTube will show a related videos section. If you would like to disable related videos and YouTube branding, you can try our experimental feature.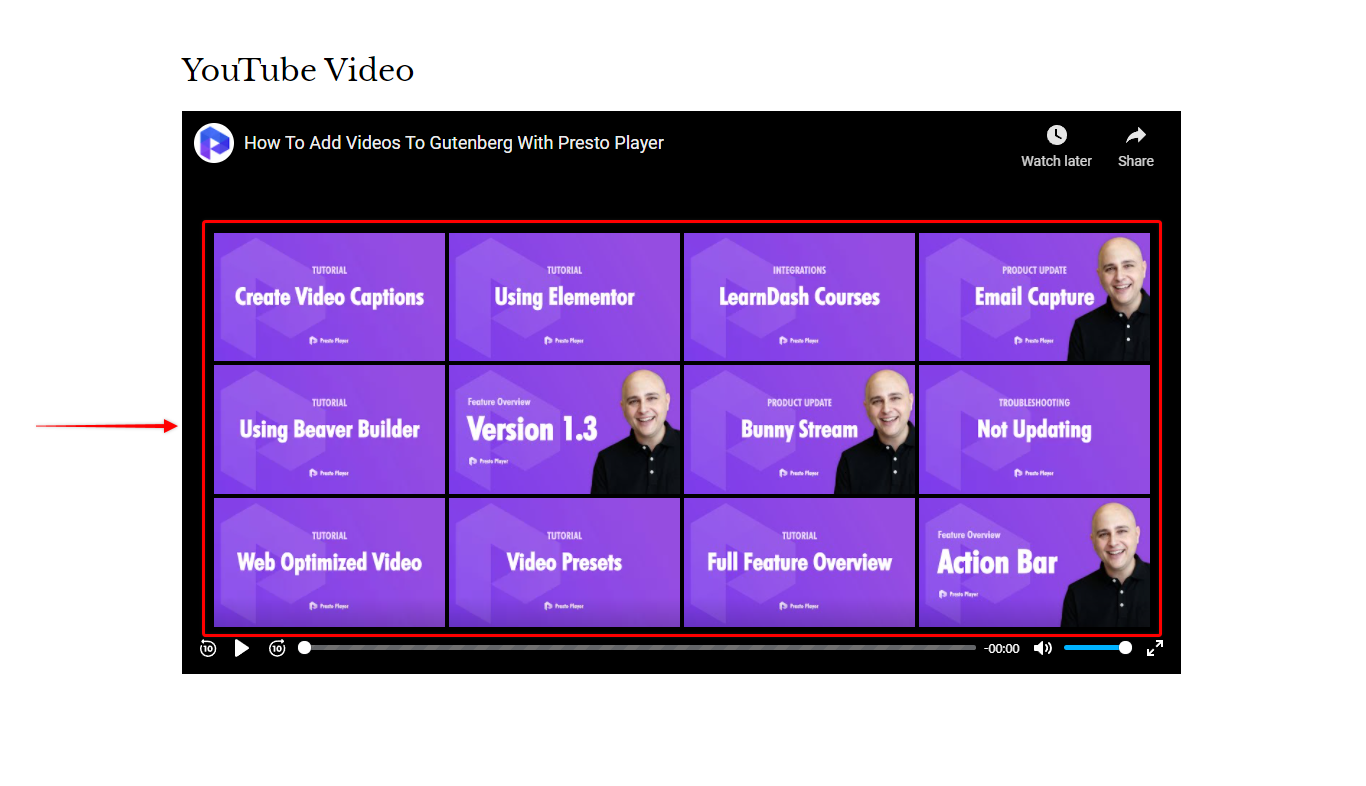 This document will show you how to do this by enabling the "Hide Youtube UI" feature.
How To Disable YouTube Related Videos And Branding
Presto Player's Video Presets provide additional options for YouTube videos. One of these options for the "Presto YouTube Video" Gutenberg block is the "Hide Youtube UI" feature. To enable it, you'll need to create a new preset or edit any of your existing presets.
Let's show you how to do this:
Step 1 – Start editing your page or post with the Block (Gutenberg) editor;
Step 2 – Add a new Presto YouTube Video block and click on it to edit the block;
Step 3 – Next, in the block settings, scroll down to "Video Preset" and click on "Add New Preset";
Step 4 – Once on the preset settings screen, click on "Behaviour" and scroll down to the "YouTube" Section;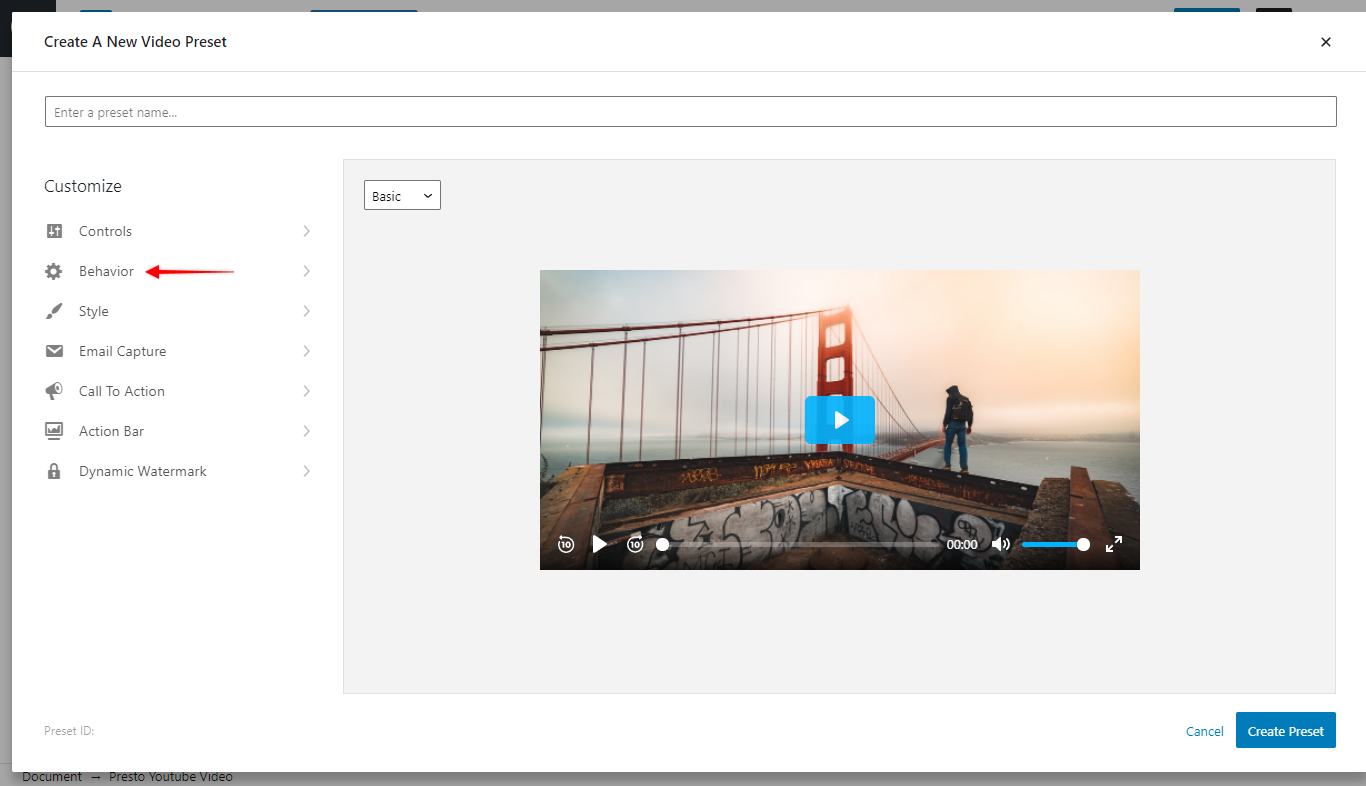 Step 5 – Now, you can enable "Hide Youtube UI" and click on the "Create Preset" button;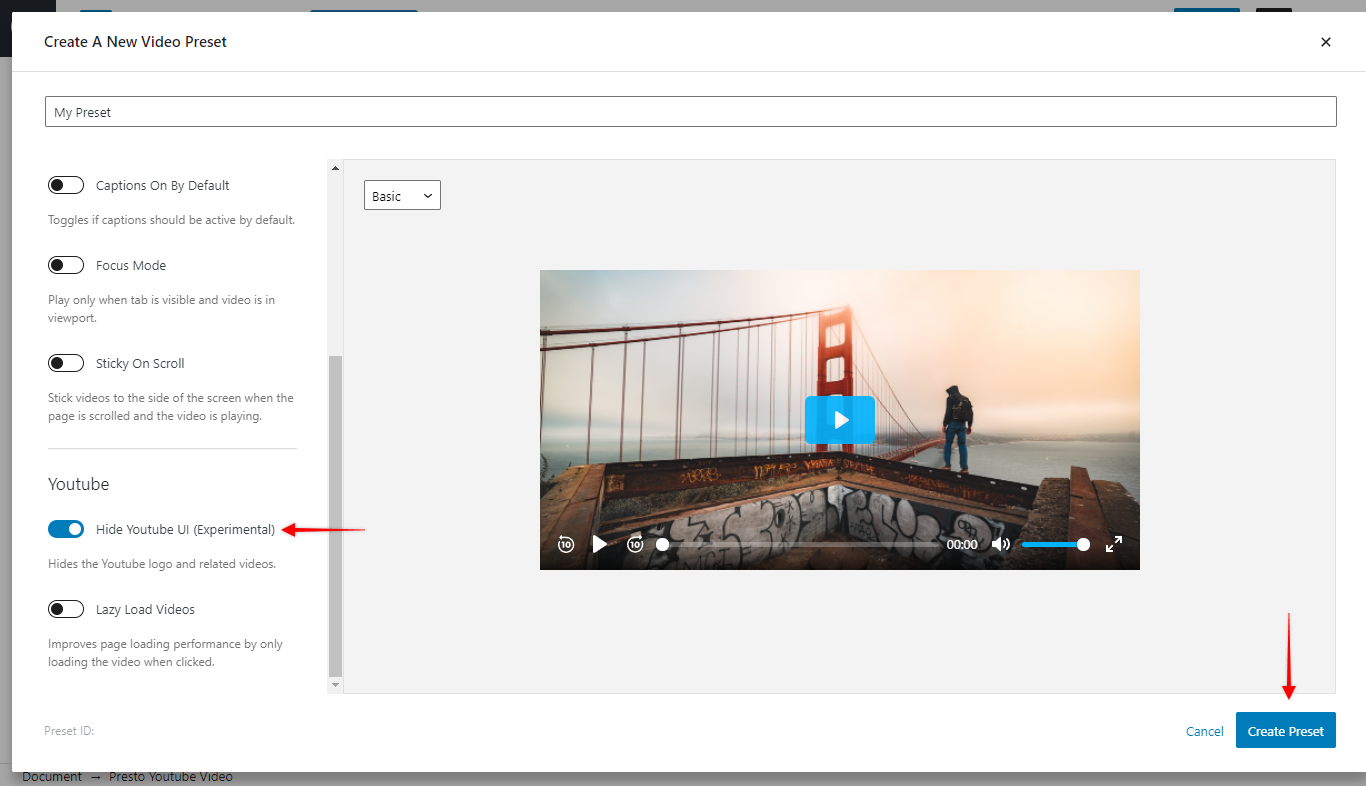 Step 6 – Finally, apply this newly created preset on your video and click on Publish button to save the changes.
In addition, you can apply this new preset to any other Presto YouTube Video block on your website.
On the other hand, keep in mind that this feature is experimental. Since YouTube might change the way it serves videos, this feature could be removed from your videos as a result.