Do you have a video service that we don't specifically have an integration for? If so, the good news is, if they provide a public link to your videos, you can use Presto Player with any video host.
This document will show you how to add video using URL from any source to Presto Player.
Let's show you the steps to do this:
Step 1 – Login to your website Dashboard and navigate to the Pages or Posts, and start the editor;
Step 2 – Now, open the block list and find the "Presto Video" block. Add the block to your page or post;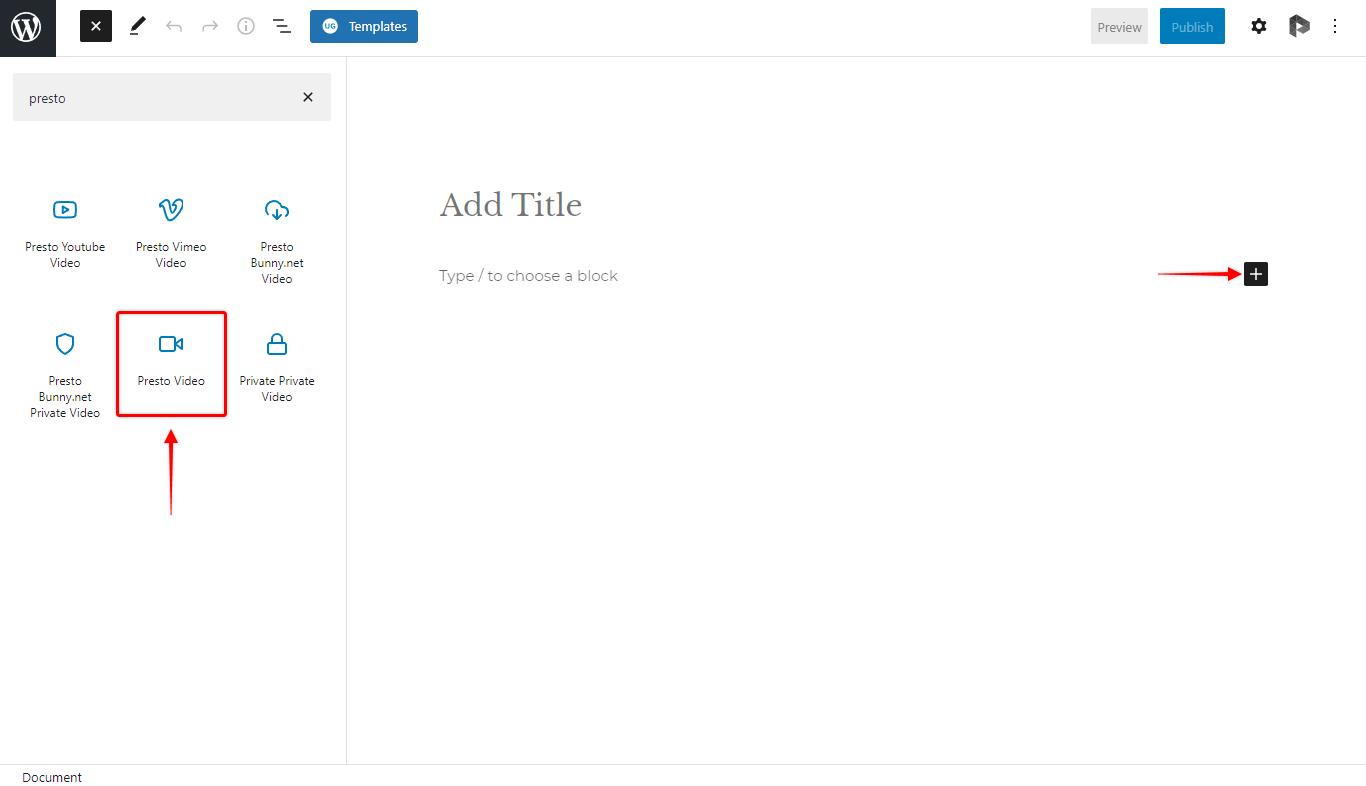 Step 3 – Next, click on the "Video URL" button. This will open the URL entry field, where you should paste your video link;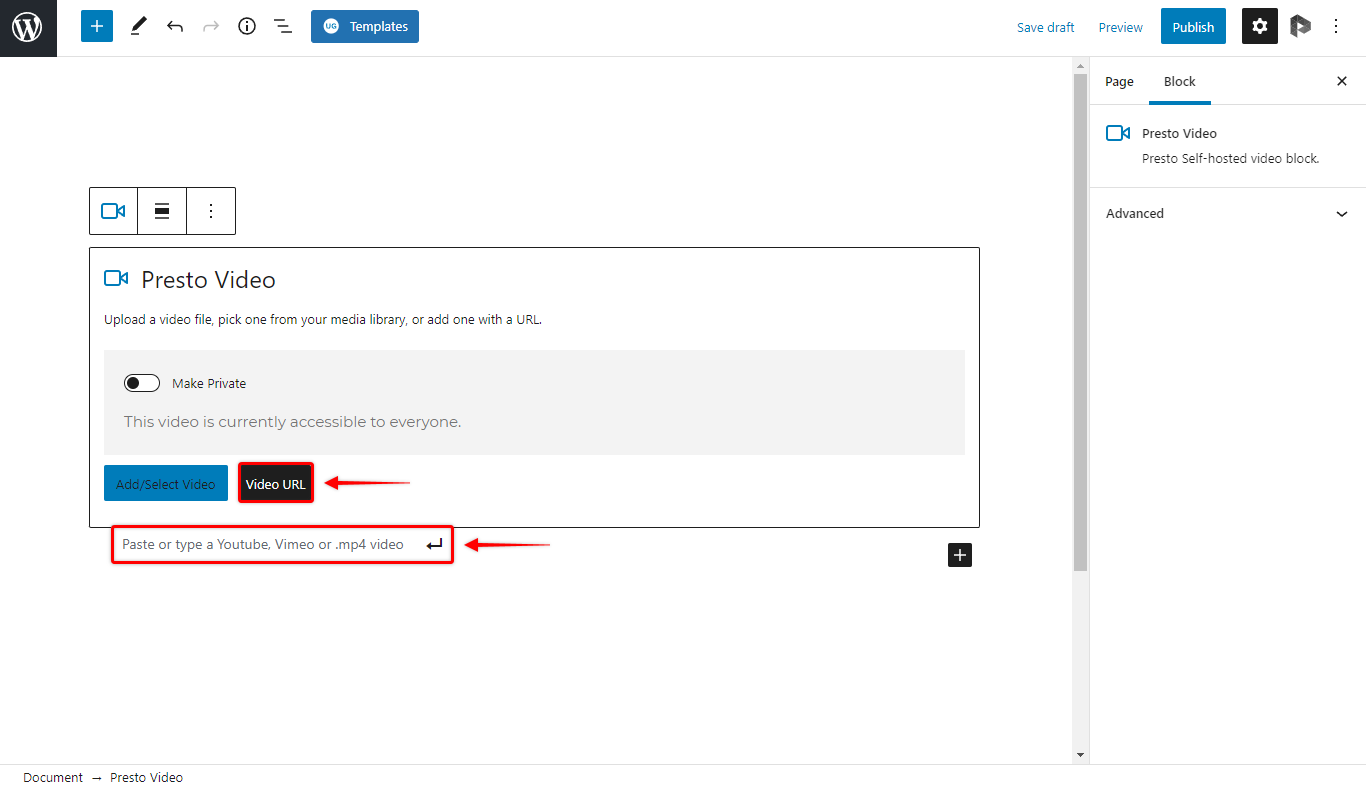 Step 4 – Edit and style the block using the Presto Player Block settings on the right side of the editor. Click "Publish"/"Update" to save changes.
That's it. You can follow these steps for any video, no matter the hosting service you use.