If you are looking to upgrade your existing Presto Player STARTER to a PRO annual license, please follow the below steps –
Step 1: Log in to your account on the Presto Player store.
Step 2: Click on the Subscriptions option from the Sidebar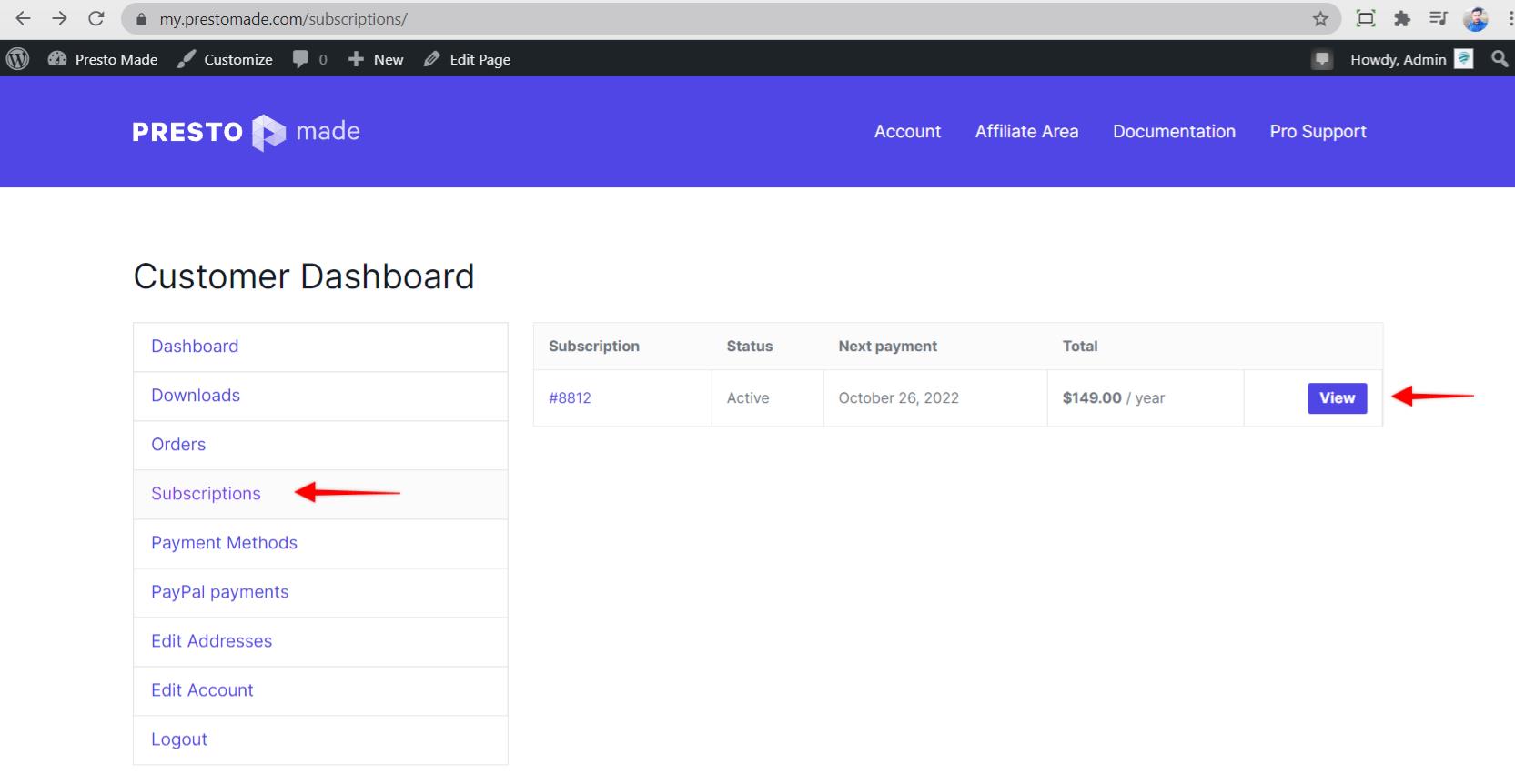 Step 3: You will see a list of your active Subscriptions. Now click on the View option of the Presto Player – Starter license.
Step 4: Now, click on the Upgrade button under the Subscription Totals section.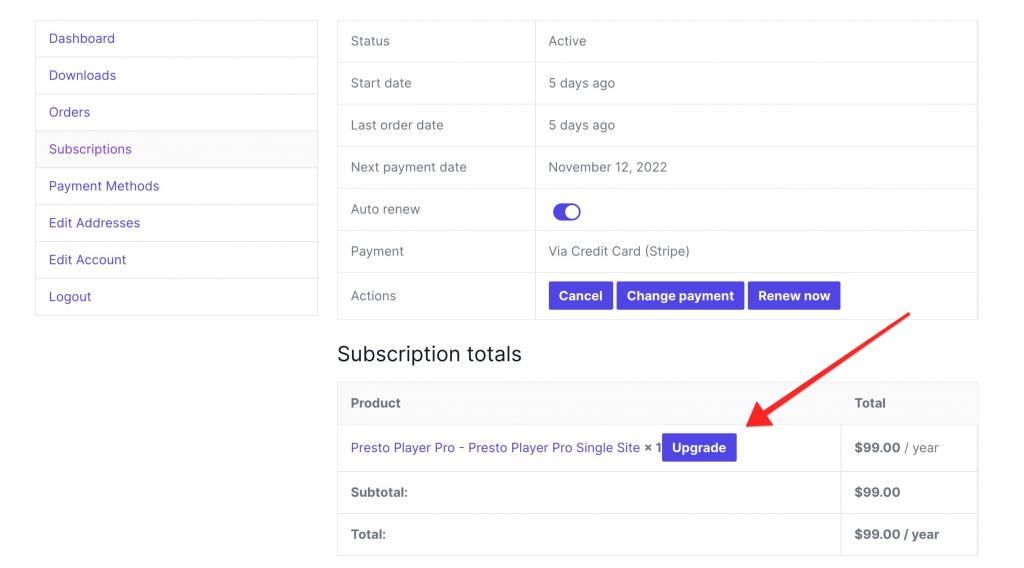 Step 5: On the next screen, select the plan where you want to Upgrade & click on the Switch Subscription button for the checkout process.
Step 6: Complete the payment, and you shall have access to 25 websites.