Presto Player Pro comes with some great features. But, to start using them, you need to install Presto Player Pro on your website and activate its license.
Therefore, this document will show you how to do it.
Install Presto Player Pro
The Presto Player Pro can be downloaded from our Store. Thus, please follow these steps to download and install Presto Player Pro:
Step 1 – Navigate to the Account page on Presto Player Store;
Step 2 – Next, click on "Downloads" and download the Presto Player Pro zip file;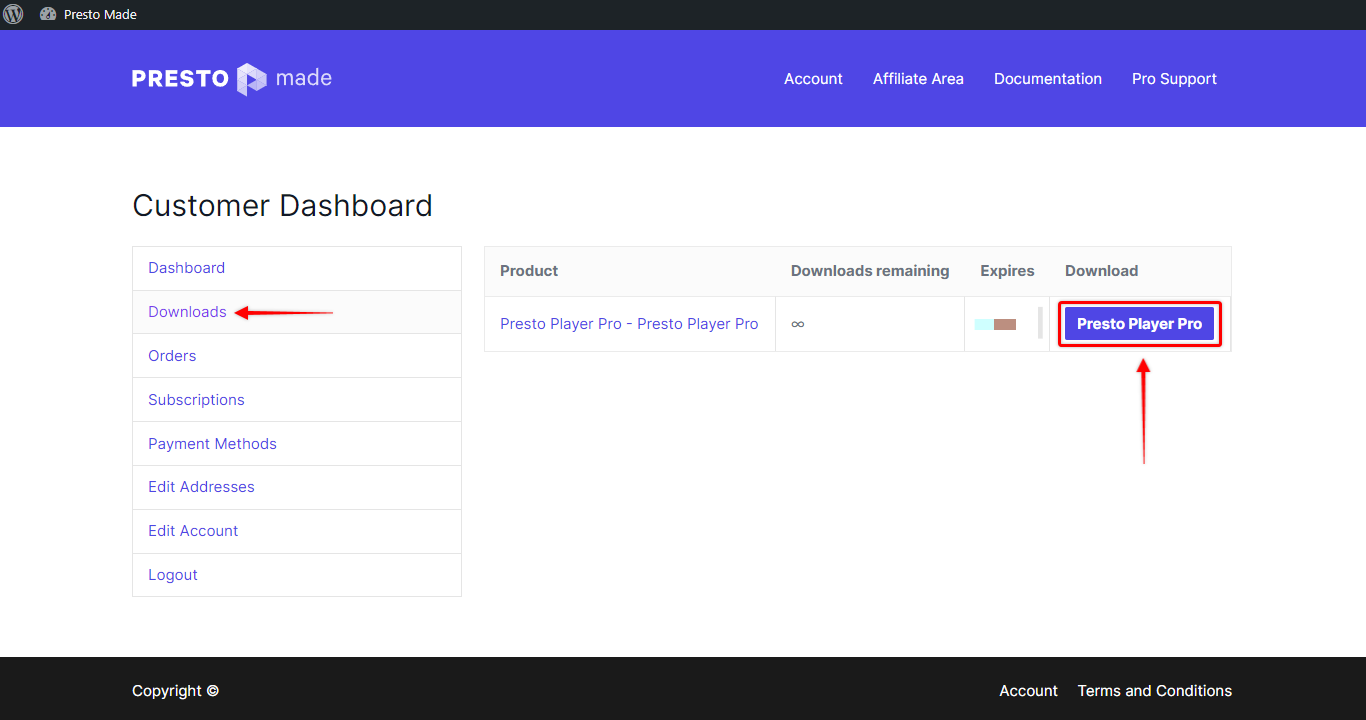 Step 3 – Now, go to your website, login, and navigate to Plugins > Add New, and click on "Upload Plugin";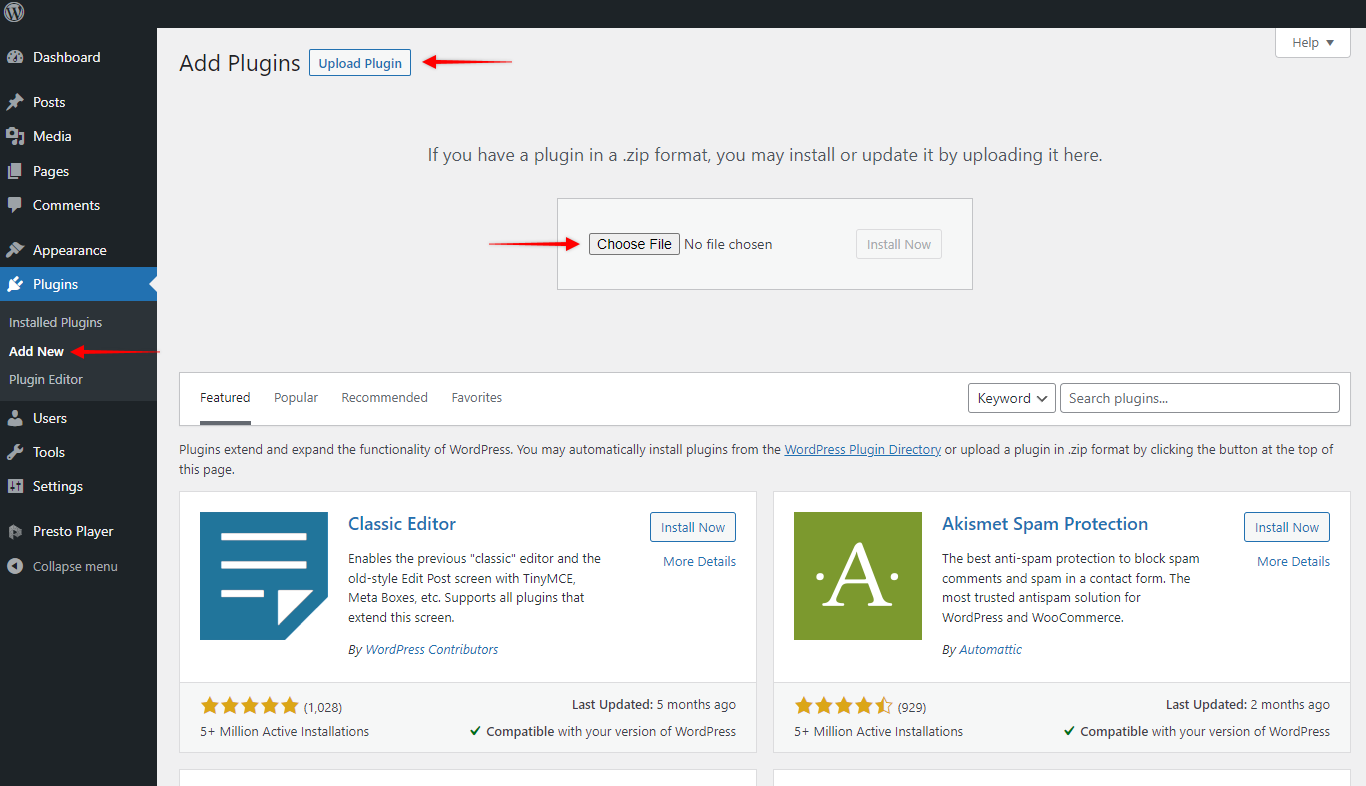 Step 4 – Choose the zip file you previously downloaded from the Presto Player store, and click "Install Now".
That's it. After you activated the plugin, the only thing left is to activate the license.
Note:
You need to have the Presto Player core plugin installed for the Presto Player Pro to work. Thus, if you don't have the Presto Player core plugin installed, it will be automatically installed with the Pro plugin.
Activate License
You can activate the license the following way:
Step 1 – Go back to our Store and navigate to My Account > Orders;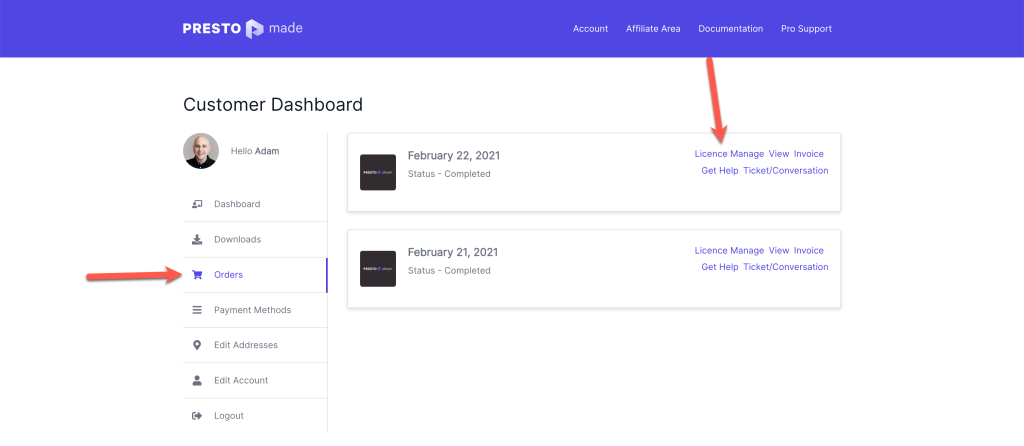 Step 2 – Here, you can copy the license key for your website.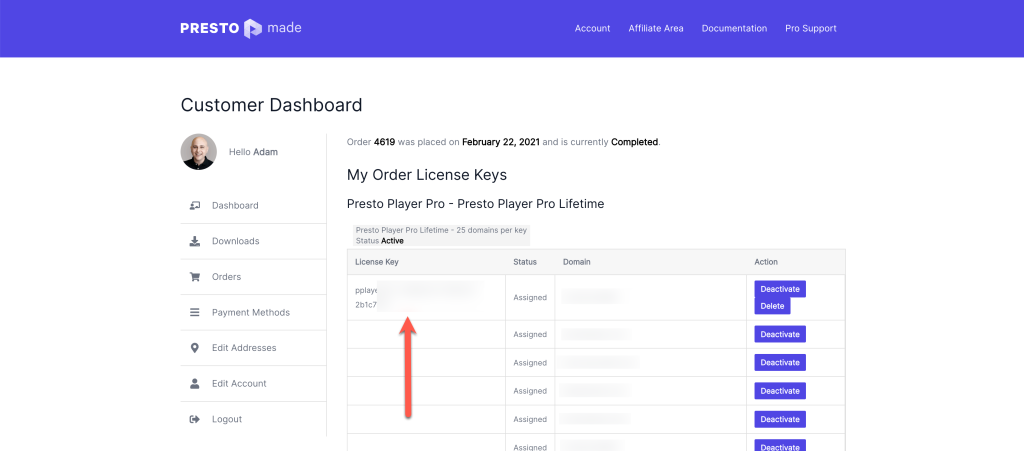 Step 3 – Finally, go back to your website and navigate to Dashboard > Presto Player > License. Now paste the license key and hit the "Save" button. Your Presto Player license is active now.